The Contempt Series including sequels Reasons and Sabotage, is a  maze of mystery with twists and turns that will keep the readers on the edge. The character connections involve murder, suicide, deception, deliverance and salvation. The series is filled with the questions who, what, when, where and how. All three are available on Kindle.  
Check out the book trailer for The Trilogy – Contempt, Reasons, & Sabotage by Becky DeWitt
Watch the YouTube video:  https://youtu.be/S2YnB83f9Xo 
Contempt: Lies Deceit and the Miracles by Becky DeWitt 
Contempt is the riveting journey through deceit, death, and betrayal which was a way of life. It is the journey of the twists and turns of life, taking toil, leaving one in devastation. Only the arrival of a miracle just in time changes everything. Nothing just happens. Becky DeWitt leads the readers through a maze of mystery and intrigue capturing ones' fascination.   
Who is that girl? The intrigue continues the lives of Tristan, Arianna and Takeshi are exposed in the web of many secrets from their past through their children. Reasons answers the many questions of who, what, when, where and why that were left unanswered at the ending of Contempt. The truth is embedded in every page as the reader attempts to find the conclusion of this story. Contempt lured and captivated readers into a world of a thought-provoking drama. Becky DeWitt has responded to the unanswered questions of the destiny of many lives from Contempt with the sequel, Reasons. Is this really the end?   
Sabotage: The Final Chapter by Becky DeWitt
SABOTAGE, The Final Chapter pieces together the dark side of Tristan, Arianna and Takeshi's lifestyle of murder, intrigue, contempt and lies, while experiencing God's mercy, grace, eye-opening revelation and truth. The readers who have followed the drama in the previous books, Contempt and Reasons, will experience the conclusion in the maze of mystery that captured their attention. The story ends with answers to the many questions about the life of each character and their unfolding destinies. Your heart will skip a beat as you discover the answers to the truth.   
Purchase the Contempt 3-Book Series by Becky DeWitt
https://www.amazon.com/Becky-DeWitt/e/B00JCF429E
---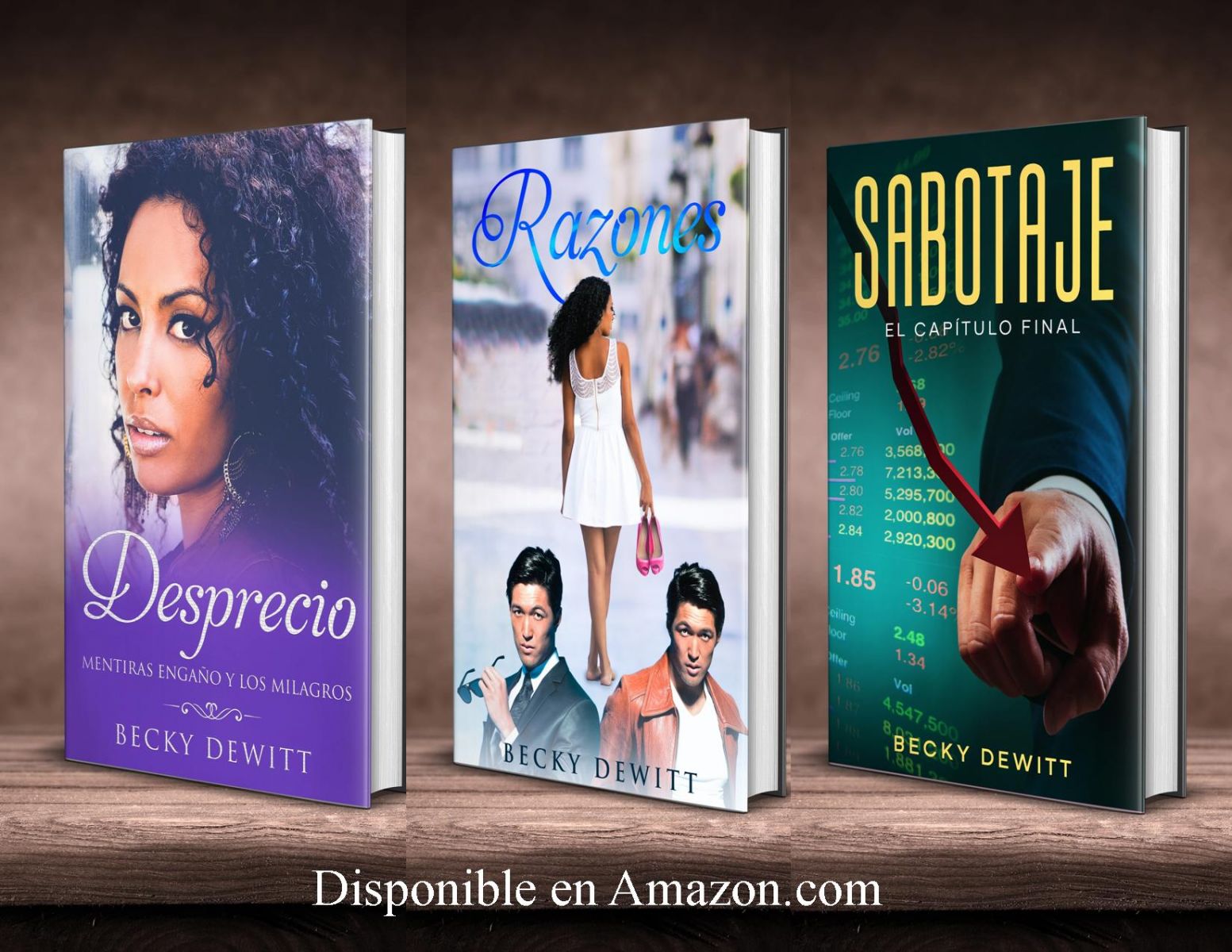 Book Reviews for Contempt, Reasons and Sabotage  
Becky DeWitt is a prolific writer. Hear stories are riveting, challenging and written with depth. You cannot help but to scream, shout and venture to read the complete book in a day. "Contempt" takes you on the journey of a complicated relationship of love, lies and miracles. You really have to keep up with the main characters, because you will not BELEIVE the family dynamics! And, OMG…the "underworld" scenes that Becky takes you on is unbelievable. Who is this Author is my question? #getthebook —  Dr. Cheryl Hill  
I wanted to take the opportunity to share that the book Contempt is an amazing book. It is well written by the author Becky DeWitt as she bought the characters to life and kept us on a journey of so many different emotions.  I am excited for the author and this amazing book and I can't wait to read more from this author. Amazing job with this     book! 
—  Suzette Salandy  
As a Christian Author, Becky Dewitt displays in this series a spell binding way to remember that Jesus is still on the throne. The twist and turns that each character  displays, takes you on each journey with them. When you think you have figured out what may happen next, you are mistaken, because you are taken in a new direction that enthralls your sense of suspense, and you are left saying "Nooo!! it did not go the way I was thinking." When I finished each book, I was ready for more intrigue and suspense. Even with the last book, I am ready for another journey into the lives of each of the  characters. Becky Dewitt is an awesome writer who leaves you wanting more of the Intrigue and mystery of her books. 
—  Elder Christine Mayers, "AKA" The Professor"  
Each part of the "CONTEMPT" series is more riveting than the last!! Phenomenal Exciting! Edge of your seat SUSPENSE and GRIPPING anticipation of the NEXT unveiling of the family power struggle! Romance! Intriguing plot twists! Shocking family secrets! Such an exciting element of surprises in the story line. Each character peaks your interest in their role   behind the deceptions, lies and dangerous, risk-taking schemes. I could NOT put these books down!!! —  Melinda Grayson  
From the first page of Contempt straight through until the final chapter of Sabotage, the author Becky DeWitt takes the reader on a suspense filled international thrill ride.    Through the lives of Arianna, Tristan, and Takeshi, thi well crafted narrative tke the reader through a myriad of secrets, lie, murders and intrigue that grows into a  multigenerational enigma that is saturated in evidence of God's grace and mercy. Can the truth be found and will it be welcomed despite Contempt, Reasons, and Sabotage all within a family? You've got to read this series to the very end. —  Viola D. Lawrence Carr 
---
Chapter Excerpt from CONTEMPT 
Just like years before, the limo was running late. She kept pacing and looked at her watch. She knew that she had to make it to the airport on time. This was one time that she could not afford to be late for a flight. Her life depended on it. She stood at the door with her eyes closed and pleading on the inside, 'please God let them be on time, I can't be late for this one.' She heard the car in the driveway and immediately opened the door to run out.
For one instance, she turned to look back and continued to run. This time she was leaving it all. The money, the wealth, the position and the husband, all of it she just had to have. It was over. Arianna knew that if she did not make this move to step through the open door. She would be left behind to a life that would spiral out of control and take her to places that she could never imagine or even wanted to think about. The driver opened the door to help her with the luggage, she held up her hand to stop him. She opened the door for herself and threw the luggage on the back seat. "LAX and quickly," said Arianna frantically. 
"I'm sorry that I am late Ma'am," replied the driver. "I have never been in this neighborhood before." 
"It's ok," said Arianna. "Just get me there at least an hour before the flight takes off. Tell you what; if you can get me there I'll throw in an extra $250 tip." 
"Yes Ma'am," said the driver. He was going to make that money today he thought to himself. Speeding down the freeway, she looked out of the window at the skyline of the city. This was it she was never coming back or even thinking about it. She had made a mistake and she just needed to admit it to herself. What was she thinking? She did it, and he was not the right one. She never even did her homework. She took the shortcut. Fast, fly, and easy.
Her mother warned her about that. She would always say, "Honey do the research, do the homework and that will tell you what is hidden." She just looked on the outside, what he had and how good he looked. Never even imagined what his life was all about. Some days she could not even breathe because of the fear. As soon as she thought about it, that night would enter into her mind. She would relive it over and over. She did not even know how she got there or what happened to cause his anger to explode to that extent.
She began to question herself about herself. Sitting in the back seat, she was shaking her head. Not today. Not today. Today is my day of freedom from the past. When the driver opened the door, and she put her feet on the ground, she felt something on the inside. She did not understand, but she felt something and it was not fear.
Entering into the terminal, passing through the security checkpoint and arriving at the gate seemed like a whirlwind. It all happened so fast. As soon as she walked to the gate, they were calling for seating. She continued walking down the walkway. It all seemed like a stroll into the future. He would never see her again, ever.    
Chapter Excerpt from REASONS 
It had been a couple of years since Takeshi received Tarou's letter informing him that the child that he had with Arianna was alive. Tarou's cruel intention had taken its toll on Takeshi and his ability to function in the business. He thought that Tristan and Mahmood should run everything even though they were not well informed on the west coast operations.
Noburu was well aware of everything and was proactive by sending reinforcement to surround Takeshi. He was still functioning but not at his optimum. Takeshi needed and wanted to see his daughter, but he was fearful. His imagination ran all over the place. But basically, he wondered how she was alive all these years and kept hidden. There was only one person who could answer everything that he wanted to know truthfully and that was Noburu. He knew that his trust level would be limited because of the recent shock. He wanted to go home and see for himself, but when he found out it was too much too soon.
Now, he was ready to face whatever came. It was time to move. The first thing would be to call Noburu and set up a meeting. Suddenly, his phone was ringing. Looking at the caller ID, it was Noburu. Was fate already moving?    
Chapter Excerpt from SABOTAGE 
Tristan sat in his office looking out over the skyline taking time to ponder about some things that he had on his mind. Looking out over the skyline was one of his favorite things to do because it gave him a chance to think about things from an elevated perspective. He always needed to think big and higher than where he was. The skyline was his canvas to paint his thoughts. 
He had been watching the family for the past seven years and saw that there was a possibility that he could let go. It had not been easy to establish the businesses turning them into a conglomerate. Years of profit from Kazukasai Technology had allowed him to make many moves in different markets and form the company, KJC Inc. 
KJC was in real estate, mineral mining, publishing, the airline industry and even venture capital. All of their enterprises were global. Tristan had stretched and legitimized the technology company from their humble beginnings. It was time to get out and rest so that their heirs, Taiji, Tai and Sera could take over. He decided to call everyone in for a family discussion to outline the next decade of the business.    
---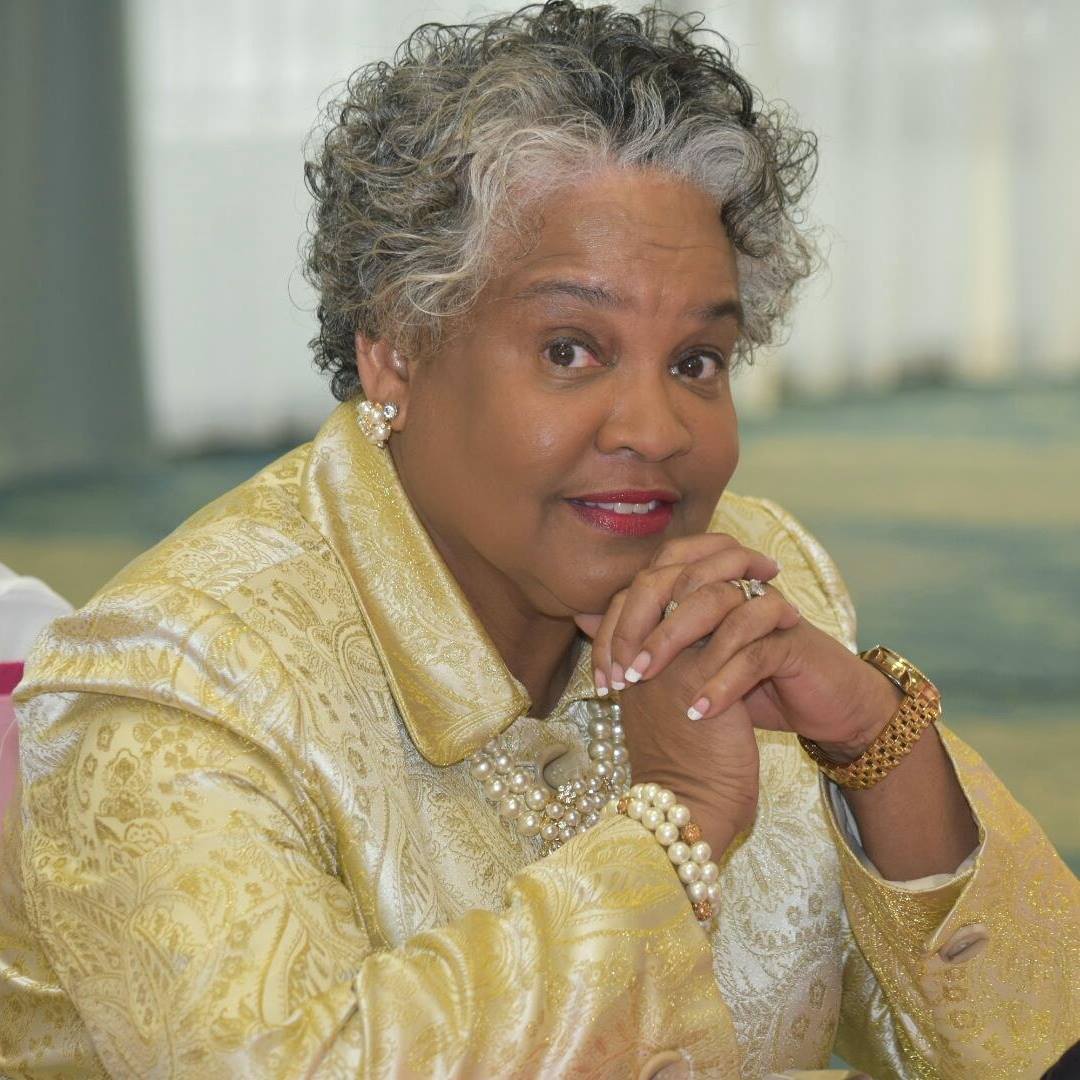 Meet Author Becky DeWitt 
She is an inspiring author who captures ones' attention as she writes from experiences and encounters of daily living. For over twenty years she has written about trials and tribulations from the ordinary everyday perspective. 
A children's short story, "Destiny's Closet," developed into a book, which teaches children the importance of developing a personal relationship with God.  "Destiny's Closet" inspired Becky to follow-up with sequels, "Circle of Friends," and "The Wonder School."   
In 2017, Becky released her first novel, "Stolen Property," which is an adventure into the supernatural from the Christian perspective, with breath taking experiences. Her vision will captivate the reader's imagination into the mysterious. 
The novel "Contempt", book one in the series, was released in 2019, is the riveting journey through deceit, death, and betrayal, which was a way of life. Only the arrival of a miracle just in time changes everything. Entering into a maze of mystery, readers are left in wonder. "Reasons" and "Sabotage" complete the trilogy. A library of her writings are stored on the AuthorsDen website, www.authorsden.com/beckydewitt. 
The vision of her company, Blood Drop Inheritance Group, is to pen those words of inspiration and revelation from the throne room for all generations.  Author's website:  www.bdig-beckydewitt.org